Acron Kitchen Fitters in Plymouth
Acorn Building Solutions are one of the Plymouth's leading and most experienced kitchen and utility room contractors. Boasting a huge portfolio and countless positive feedback and reviews you can rest assured that choosing Acorn in install and refurbish your kitchen will ensure you are left with a high quality kitchen at an extremely competitive price. Our teams are extremely efficient and will ensure your kitchen is completed in the shortest possible time without impacting on quality and satisfaction. Acorn Building supplies will manage your entire kitchen refit from start to finish including providing drawings for your proposed kitchen for your perusal to ensure you are entirely satisfied before commencing work, removing and disposing of your existing kitchen, installation of all kitchen units and integrated products, completing all plumbing, gas and electrics and decoration.
Acorn Building solutions are willing to answer any questions you may have about refurbishing your kitchen and are happy to provide a free non-committal quote for your needs. We are also willing to work to your budget, you tell us how much you want to spend and we can provide for that amount.
Areas we carry out home kitchen installations throughout Plymouth and the surrounding areas.
How we can help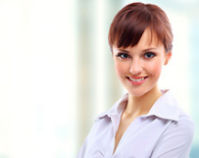 Project Management
Building Appraisals
Design and Drawings
Planning Permission
Building Regulations
Kitchen Design
Acorn Building Solutions hold professional accounts with many suppliers, permitting us offer competitive prices. Having key relations with Suppliers ensures we only use the best materials for your build. Acorn Building Solutions will assign a manager to oversee all elements of your design and build quality and be your point of contact for any enquiries you may have. We try our best to minimise any disruption to your house during building, allowing you to carry out your daily duties with the reassurance we are managing all aspects of the project for you.
Planned and reactive maintenance
Acorn Building Solutions understand the desire for a high quality finish in as short a time as possible. Our team are trained to be able to work within a set time frame with any unforeseen issues being dealt with quickly and effectively to avoid any job over running. After your project is complete Acorn Building Solutions offer an extensive reactive maintenance team who are able to help maintain the quality of your refurbishment and are available on call out should you have any concerns.