Hotels & Leisure Building Refurbishment & Maintenance in Plymouth
When it comes to experience with hotel and leisure refurbishment no one can compare to Acorn Building Solutions. We offer a huge variety of services and have held high profile contracts working with some leading names within the hospitality industry across Plymouth and the South West.
Our Hotel and Leisure refurbishment team are skilled in working across the industry from Bars and Hotels to spas, theatre's, galleries and gymnasiums. We understand the importance of working within a running business and are conscious of how building works can impact on your customers experience, it is cause of this that we are one of the most flexible contractors you can find. Acorn Building solutions will allocate your project a designated site manager who will also act as your main point of contact. The site manager will work with you to ensure all works are carried out at the best time to suit you, be this evenings, weekends, mornings or through the night. We will also ensure that any downtime in your I T and communications will be at a time to cause the least disruption and provide you with ample warning before either service is affected. At Acorn we rate Health and Safety as our number one priority and we can assure you that any works within your business will undergo comprehensive risk management assessments to ensure that the safety of your customers and staff is paramount. It is this careful planning and attention to detail that allows the majority of our clients businesses to remain open while we work, those businesses that do need to close always reopen on time, when Acorn set a deadline we meet it.
Acorn Building Solutions provide support through every step of your project, aside from supplying you with a set point of contact manager and an out of hours on call number we provide support and advice from the initial enquiry and design to ensuring your business is left clean and tidy after the works are complete. We work alongside some of the South West's leading architects who can help design any major building works and provide you with drawings and plans for your perusal ensuring you are completely satisfied before any works are started.
Acorn Building solutions are willing to answer any questions you may have about refurbishing your business and are happy to provide a free non-committal quote for your needs. We are also willing to work to your budget, you tell us how much you want to spend and we can provide for that amount.
How we can help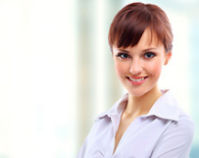 Project Management
Building Appraisals
Refurbishment In Occupation
IT And Telecoms
Boost Morale and Productivity
Design Planning
Acorn Building Solutions hold professional accounts with many suppliers, permitting us offer competitive prices. Having key relations with Suppliers ensures we only use the best materials for your build. Acorn Building Solutions will assign a manager to oversee all elements of your design and build quality and be your point of contact for any enquiries you may have. We try our best to minimise any disruption to your business during building, allowing you to carry on trading with the reassurance we are managing all aspects of the project for you.
Our Building Services Include
Some of the services we can provide are: General leisure and hospitality structural works including roofing, interior design and repair, washroom repair and refurbishment, canteen and kitchen refurbishment, external repairs, window and door replacement and repair, Bar, display and restaurant installation, Hotel room refurbishment, Barcoding and POS Systems, Swimming pool repair and construction, gymnasium installation, air conditioning installation, fencing and security product installation, reception and foyer design and construction and many more.
Planned and reactive maintenance
Acorn Building Solutions understand the desire for a high quality finish in as short a time as possible. Our team are trained to be able to work within a set time frame with any unforeseen issues being dealt with quickly and effectively to avoid any job over running. After your project is complete Acorn Building Solutions offer an extensive reactive maintenance team who are able to help maintain the quality of your refurbishment and are available on call out should you have any concerns.