Acorn Loft Conversions in Plymouth
Are you finding your home is becoming a little crowded? With the rising cost of moving house and difficulty securing mortgages the solution could be to convert your loft, garage or basement to provide you with the extra space you require.
Converting an unused loft or basement within your property will not only provide you with more space, perhaps an extra bedroom, annex or office, but will also add value to your home. Acorn Building Solutions are extremely experienced in the conversion of both domestic and commercial spaces with no project to big or small.
Acorn Building Solutions will project manage all elements of your conversion from design and planning including regulation checks and inspection, completing the conversion with the aim to cause as little disruption to your daily lives as possible and finally finishing the interior design providing a result you are completely satisfied with. This said it is hardly surprising that Acorn Building Solutions hold a highly professional reputation as conversion specialists across Plymouth and the South West.
Gaining permission from the local authority
At present the law requires planning permission for any loft conversion that is to incorporate a dormer extension, permission for this type of conversion is usually only granted for construction at the rear of your property. Planning permission is not usually required for any loft conversion that is to incorporate Velux windows.
We use expert architects help design and draw the planned conversion taking into account the surrounding properties as to provide the best chance in obtaining successful planning permission. Our Architect will provide you with a full copy of the planning drawings for your perusal. No drawings will be submitted to the local authority until you have confirmed they meet your specification.
Every conversion we complete must adhere to current building regulations, our team are fully experienced in all elements of safety and there should not be any issues surrounding the building regulations for your project.
How we can help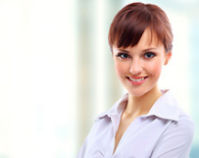 Project Management
Building Appraisals
Design and Drawings
Planning Permission
Building Regulations
Loft Planning
Acorn Building Solutions hold professional accounts with many suppliers, permitting us offer competitive prices. Having key relations with Suppliers ensures we only use the best materials for your build. Acorn Building Solutions will assign a manager to oversee all elements of your design and build quality and be your point of contact for any enquiries you may have. We try our best to minimise any disruption to your house during building, allowing you to carry out your daily duties with the reassurance we are managing all aspects of the project for you.
Loft Conversion Design Ideas
Most of us go about our daily lives using our lofts for storage purposes only, a place to store old baby toys and the Christmas decorations without giving a second thought on how to best utilise the space to our advantage.
Converting your loft can provide a vast amount of extra space which can serve many different purposes. Many of our clients choose to make this space into an extra bedroom either to use for guests or due to an expanding family, but it can also serve as a home office or even as a master bedroom with en-suite facilities.
When converting your loft space there are several different methods that can be used, each varying greatly in price and the amount of space they provide, below is a basic overview of the most common options available.
The cheapest method is to create a Loft Window conversion which depending on the overall size of your loft could provide a single bedroom or office space.
If you require a lot more space within your loft then the option could be to have a Dormer Conversion. This will lift part of your roof either on one or both sides, placing a vertical window within the roof making your conversion a lot lighter.
Both the methods listed above can be unsuitable in lofts that have three sloping sides such as those found in end of terrace properties. In this case we would recommend a Hip to Gable conversion in order to maximise the space available to you.
Acorn Building solutions are willing to answer any questions you may have about converting a space within your property and are happy to provide a free non-committal quote for your needs. We are also willing to work to your budget, you tell us how much you want to spend and we can provide for that amount.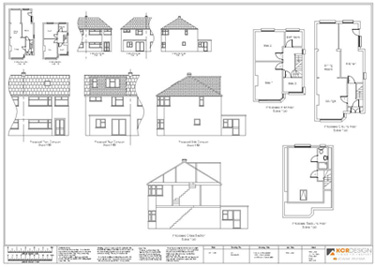 Planned and reactive maintenance
Acorn Building Solutions understand the desire for a high quality finish in as short a time as possible. Our team are trained to be able to work within a set time frame with any unforeseen issues being dealt with quickly and effectively to avoid any job over running. After your project is complete Acorn Building Solutions offer an extensive reactive maintenance team who are able to help maintain the quality of your extension and are available on call out should you have any concerns.