Office & Retail Building Refurbishment & Maintenance in Plymouth
Here at Acorn Building Solutions we understand the importance in providing a clean, safe and inspiring environment in order to create a productive atmosphere in which your staff can work and in turn achieve excellent business results.
Whether it is a complete refit of new office spaces and equipment or installing a simple storage solution Acorn Building Solutions can help. No job is too big or small for us and we are happy working to your budget to create a solution to your office needs. Our consultants are happy to come to meet you at a convenient time and offer a free no obligation quote, we will listen to your ideas, problems and suggestions and create an ideal solution to meet your needs and budgets.
The current economic situation can make times tough for businesses and we all know the importance of first impressions. Acorn Building Solutions can work with you to create an inviting and high quality reception or board room that will be sure to impress any client that walks through your doors and help increase your sales.
Employer productivity has been shown to improve vastly in a comfortable, light and airy environment. Acorn Building solutions hold a comprehensive portfolio in commercial renovation and refurbishment including many workplace environments across the South West. As experienced commercial contractors we understand the importance of creating as little impact as possible on the workplace environment throughout our renovation and our team are willing to work outside office hours should this be more convenient. In the event of us needing to carry out work during work hours we shall carry out extensive health and safety reviews ensuring the health and safety of clients and staff are put first, we will also ensure that any downtime in your IT and telecommunications is outside of your trading hours. Acorn Building Solutions will provide an experienced site manager to oversee your development and act as point of contact should you have any questions. Below is a list of the office and retail services we provide:
General retail and office structural works including roofing, interior design and repair, washroom repair and refurbishment, canteen and kitchen refurbishment, external repairs, window and door replacement and repair, office partition installation, board room and meeting facilities and design, fencing and security product installation, reception and foyer design and construction and many more.
How we can help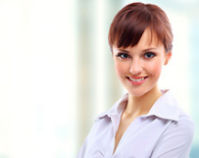 Project Management
Building Appraisals
Refurbishment In Occupation
IT And Telecoms
Boost Morale and Productivity
Design Planning
Acorn Building Solutions hold professional accounts with many suppliers, permitting us offer competitive prices. Having key relations with Suppliers ensures we only use the best materials for your build.
Acorn Building solutions are willing to answer any questions you may have about converting a space within your business and are happy to provide a free non-committal quote for your needs. We are also willing to work to your budget, you tell us how much you want to spend and we can provide for that amount.
Planned and reactive maintenance
Acorn Building Solutions understand the desire for a high quality finish in as short a time as possible. Our team are trained to be able to work within a set time frame with any unforeseen issues being dealt with quickly and effectively to avoid any job over running. After your project is complete Acorn Building Solutions offer an extensive reactive maintenance team who are able to help maintain the quality of your refurbishment and are available on call out should you have any concerns.