Windows Doors & Conservatories in Plymouth
Why not make Acorn Building Solutions in Plymouth your first choice for uPVC windows, doors and conservatories.
Here at Acorn Building Solutions we can supply and fit a complete range of uPVC windows, doors and conservatories all inclusive of a full10 year guarantee. We can offer you a beautiful conservatory with a choice of different roof finishes from a glass roof, 'poly-carb', tiled or even a slated / tiled roof with always the option of having Velux windows installed into it to gain that extra light.
We can offer a variety of different glass grading from normal non toughened glass to toughened, internally lead lined Georgian style, sun resistant to protect your furniture and even self-cleaning glass or have all the grading's included depending on what type of installation you may require. We also have a wide selection of door choices from the standard top and bottom glazed door to the more desirable panel doors with fancy glazed arches or coloured climbing roses and all selections can be in different colours. We also offer sliding or folding patio doors range, which looks absolutely fabulous when opening up over a large area.
We are linked with a company who are a part of the established Epwin group and who supplies our windows, doors and conservatories. This actually involves thirty companies in total, which cover various parts of the property home improvement product lifestyle. It covers extrusion, fabrication, right through to recycling.
How we can help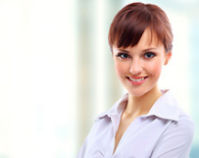 Glass Selection
Conservatory Design
Design and Drawings
Planning Permission
Building Regulations
Roof Finishes
Acorn Building Solutions hold professional accounts with many suppliers, permitting us offer competitive prices. Having key relations with Suppliers ensures we only use the best materials for your build. Acorn Building Solutions will assign a manager to oversee all elements of your design and build quality and be your point of contact for any enquiries you may have. We try our best to minimise any disruption to your house during building, allowing you to carry out your daily duties with the reassurance we are managing all aspects of the project for you.
Planned and reactive maintenance
Acorn Building Solutions understand the desire for a high quality finish in as short a time as possible. Our team are trained to be able to work within a set time frame with any unforeseen issues being dealt with quickly and effectively to avoid any job over running. After your project is complete Acorn Building Solutions offer an extensive reactive maintenance team who are able to help maintain the quality of your refurbishment and are available on call out should you have any concerns.